Defensive Driving Online
It's the complete New York Defensive Driving answer. You get a NY DMV approved class sponsored by Agency #29, a great ticket school program, up to four points reduced, and your auto insurance discount.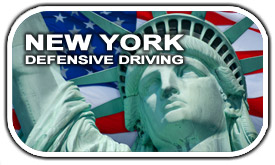 East Massapequa Defensive Driving
The IPIRP was designed by the New York Department of Motor Vehicles to aid drivers in reducing traffic ticket points and decrease their insurance rates. Successful completion of this defensive driving class enables you to a mandatory 10% reduction on your car's liability, no-fault and collision insurance rates. The insurance reduction is good for 36 months (3 years) and is renewable every 3 years by completing the class again. The New York Department of Motor Vehicles allows motorists who received points on their drivers record within the past 18 months to reduce up to four (4) points off their driving record by successfully finishing this defensive driving program.
Can I Take My I-PIRP Over Multiple Sessions?
In a hurry to finish your East Massapequa Defensive Driving requirement? Then you can go at your own tempo and finish the class in a single sitting. Or take your time and split the program into multiple sessions, doing a little here, a little there. We save your work as you go. It's that simple and convenient!
Several Effortless Ways To Pay For Your Program
Pay for your East Massapequa defensive driving program with one of our easy payment methods: we accept payment online with Visa, MasterCard, Discover, or American Express!

Live Support To Help You Along The Way
NYTrafficSchool.com is committed to providing you more than just a great defensive driving course. We also pay special attention to the needs of our students as they finish the course, from beginning to end. Talk to our customer support in East Massapequa and they will be happy to help you!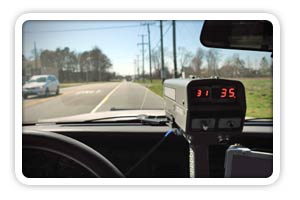 Going Green In East Massapequa
Another one of the rewards of our online defensive driving class in East Massapequa is that there is no excess paper-waste. There are no written tests to complete, no New York State DMV forms to mail in, and no paper ticket school workbooks to print out. All you need is totally on-line... Now that's an eco-friendly defensive driving class East Massapequa residents can count on!
Our Defensive Driving Mission
At NYTrafficSchool.com, we are dedicated to proving our customers with the most interactive, education, and price friendly traffic safety classes in East Massapequa. We are here to help East Massapequa drivers finish their defensive driving requirements without difficulty.
How Long Does An I-PIRP Program Take?
Any East Massapequa defensive driving course that is an approved PIRP by the New York State DMV must meet minimum timing requirements. Currently, NYS law states that any PIRP, online or classroom, must involve at least 320 minutes of instruction time.