On Line Lackawanna Defensive Driving
It's the complete New York Defensive Driving answer. You get a NYDMV approved program sponsored by Agency #29, a great traffic school course, up to 4 points reduced, and your car insurance discount.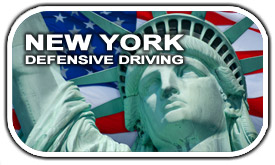 On Line Lackawanna Defensive Driving
Lackawanna Defensive Driving is the effortless way to obtain a 10% automobile insurance reduction for 3 years and reduce up to four points on your learners license record.
I-PIRP Time Requirement
Approved PIRPs require a bare-minimum of 5-hrs and 20 minutes of instruction time. Our internet PIRP satisfies this requirement and fully abides by NY Department of Motor Vehicles regulations. Our class has built-in measures to ensure that you meet all necessary requirements and that you get at least 5-hrs and 20 minutes of defensive driving education.
Cost To Take Defensive Driving In Lackawanna
The total purchase price of our Lackawannan online Defensive Driving course is just $24.95. Get it all, including insurance discounts, point reduction, and the best traffic safety education course online!

Live Support To Help You Along The Way
Please feel free to contact our customer service for live support regarding any of your defensive driving course questions. You can call us toll-free at 800-691-5014 or email us at info@trafficschool.com. We can help you get started, or if you're already a student, we can help you find resolutions to your course issues.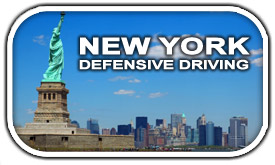 No Need To File Any Paperwork
Another one of the advantages of our on-line defensive driving program in Lackawanna is that there is no excess paper-waste. There are no written tests to complete, no New York DMV forms to mail in, and no paper ticket school workbooks to print out. All you need is entirely on the web... Now that's an eco-friendly defensive driving program Lackawanna residents can rely on!
Login And Logout As You Choose
Our PIRP is designed to make your life easy! You can sign in and sign-off as you desire, allowing you to do the program at your pace. Just remember that the Lackawanna Defensive Driving laws require you to complete your program within a 30 day time frame.
Defensive Driving Advantages
New York Department Of Motor Vehicles Approved, Sponsoring Agency #029
No Classroom Attendance Required
The Course Can Be Accessed From Anywhere With A Pc Or Mac On-line 24/7