The Complete Defensive Driving Course
Exactly what Lynbrook drivers need from their NYDMV Approved Defensive Driving program:
Reduce Points from Your driving record
NYDMV Approved, Sponsoring Agency #029
10% rate of insuring an automobile Discount
No final examination Required!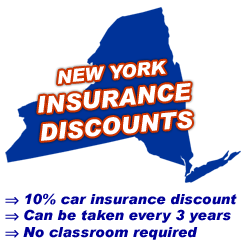 New York DMV Approved Defensive Driving
NYTrafficSchool.com's on-line class is effortless and inexpensive. There is absolutely no final test and our class meets all NYS DMV requirements for an approved Point and Insurance Reduction Program. If you live in Lynbrook, complete the class that only consists of 4 chapters and earns you the Certificate of Completion you need to receive all of the benefits that comes with finishing a defensive driving class: insurance reduction, point reduction, and valuable defensive driving rules knowledge gained!
A Paperless Course For Lynbrook
The popularity of the Internet has revolutionized many industries, including the way top companys of the trafficschool industry offer their defensive driving courses. At NYTrafficSchool.com, we supply web defensive driving courses for all of New York that allow students to skip the traditional sit-down office in favor of taking a paperless course from home, work, or school. Not only is internet defensive driving more convenient for Lynbrook drivers, it saves paper and cuts down on unnecessary waste of our precious natural resources.
Real People With Real Solutions To Your Defensive Driving Problems
Please feel free to contact our helpful staff for live support regarding any of your defensive driving class questions. You can call us toll-free at 800-691-5014 or email us at info@trafficschool.com. We can help you get started, or if you're already a student, we can help you find resolutions to your program issues.

Login And Logout As You Want
Our Point and Insurance Reduction Program is designed to make your life easy! You can login and log out as you wish, allowing you to complete the course at your own pace. Just remember that the Lynbrook Defensive Driving laws require you to complete your course within a 30 day time frame.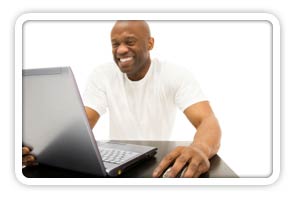 NYtrafficschool.com Defensive Driving Goals
Our Lynbrook defensive-driving courses are engineered to help you meet all of your New York DMV needs. Whether you are looking to reduce points on your DMV driving record or to keep your insurance from increasing, NYTrafficSchool.com is committed to you!
PIRP Rewards For Lynbrook Drivers
Not only will NYTrafficSchool.com's defensive driving class help drivers refresh their driving knowledge and keep them up-to-date with today's Lynbrook traffic rules of the road, our course allows eligible drivers to reduce as many as 4 (four) points on their DMV record. The New York DMV system will automatically record student's eligibility, thus allowing them to receive the appropriate reduction. Further, if a student is the 'principal operator of a motor vehicle', they will receive a minimum Ten-percent reduction in the base rate of their price of insuring a vehicle every year for the next 3 years.
NYtrafficschool.com Payment Options
Our defensive driving program isn't the only painless aspect of what NYTrafficSchool.com has to offer. We also make paying for your program a cinch! You can pay on-line or call in to make payment, it's that painless!