Internet Defensive Driving In Plattsburgh
Exactly what Plattsburgh drivers need from their NYDMV Approved Defensive Driving program:
Reduce points from your driving record
NYDMV approved, Sponsoring Agency #029
10% insurance expense discount
No final required!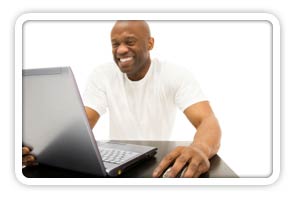 On Line Plattsburgh Defensive Driving
NYTrafficSchool.com's online class is trouble-free and discounted. There is absolutely no final test and our class meets all New York State DMV requirements for an approved Point and Insurance Reduction Program. If you live in Plattsburgh, do the class that only consists of 4 sections and earns you the Completion Documentation you need to receive all of the benefits that comes with finishing a defensive driving class: insurance reduction, point reduction, and valuable defensive driving road rules knowledge gained!
Cost Of New York Defensive Driving Course
The total purchase price of our Plattsburgh online Defensive Driving class is simply $24.95. Get it all, including insurance discounts, point reduction, and the best traffic safety education class online!
Plattsburgh Defensive Driving Value Statement
Offering the highest quality classes at better costs - that's only part of the NYTrafficSchool.com Defensive Driving Mission. We strive to provide traffic school classes that you can depend on to make you a more capable and defensive driver in Plattsburgh.

Defensive Driving Benefits
When you are done with an I-PIRP class, you get the same full benefits of completing a classroom PIRP class. Drivers can reduce their driver violation point total by a maximum of four points, and they can save ten percent on their automobile liability and collision insurance premiums.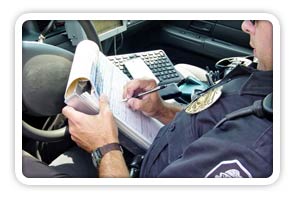 Making Payment For Your Plattsburgh Course
Paying for your traffic-school in Plattsburgh doesn't have to cause problems. We accept payment by check sent in the mail, credit card over the phone, credit card online, or you can even defer your payment until you've tried the course and pay later. We accept the following fine credit cards: American Express, Visa, MasterCard, and Discover.
Plattsburgh Defensive Driving Customer Support
We are happy to provide Plattsburgh customers with friendly and patient customer service reps who are understanding to your needs. We know that doing a defensive driving course may be a foreign experience for you and we want to make it as straightforward as possible. Call us toll-free at 800-691-5014 or send us an email at info@trafficschool.com.
How Long Does Plattsburgh Defensive Driving Class Take?
Any Plattsburgh defensive driving course that is an approved Point and Insurance Reduction Program by the New York DMV must meet minimum timing requirements. Currently, NYS law states that any Point and Insurance Reduction Program, online or classroom, must involve at least 320 minutes (5.33 Hours) of instruction time.