Web Defensive Driving In Ronkonkoma
It's the complete New York Defensive Driving answer. You get a NYS DMV approved program sponsored by Agency #29, a great trafficschool program, up to 4 (four) points reduced, and your auto insurance discount.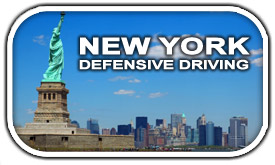 Ronkonkoma Defensive Driving
The Internet Point and Insurance Reduction Program was designed by the New York DMV to aid drivers in reducing traffic violation points and decrease their insurance rates. Successful completion of this defensive driving course enables you to a mandatory 10% reduction on your car/truck's liability, no-fault and collision insurance rates. The insurance reduction is good for 36 months (3 years) and is renewable every 3 years by completing the course again. The New York DMV allows motorists who were issued points on their record within the past 18 months to reduce up to four (4) points off their driving record by successfully finishing this defensive driving program.
PIRP - Work Saved As You Go
In a hurry to finish your Ronkonkoma Defensive Driving requirement? Then you can go at your pace and complete the class in a single sitting. Or take your time and split the program into multiple sessions, doing a little here, a little there. We save your work as you go. It's that uncomplicated and flexible!
Ronkonkoma Defensive Driving For $24.95
The total purchase price of our Ronkonkoman online Defensive Driving class is only $24.95. Get it all, including insurance discounts, point reduction, and the best traffic safety education class online!

Straightforward Payment Options
Paying for your ticket school in Ronkonkoma doesn't have to cause issues. We accept payment by check sent in the mail, credit card over the phone, credit card online, or you can even defer your payment until you've tried the course and pay later. We accept the following fine credit cards: American Express, Visa, MasterCard, and Discover.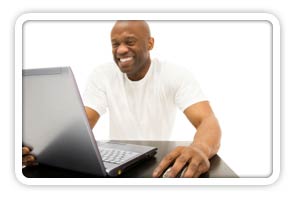 Ronkonkoma Defensive Driving Value Statement
NYTrafficSchool.com is dedicated to providing the topmost quality driver safety education programs that are on the web, painless to use, and offered at the most discounted prices. Our relentless pursuit of complete customer satisfaction and a genuine commitment to teaching our patrons has kept us the ticket school leader for over 15 years.
Help You Can Count On
You are our valued customer and at NYTrafficSchool.com, we are here to assist with any problems you may have along the way. You can contact us via phone or with email and one of our helpful staff members will be waiting to answer your questions.
How Long Does The Program Take?
Any defensive driving or traffic-school course you finish in Ronkonkoma to receive point reduction and a mandatory 10% insurance premiums savings must be a minimum of 5 hours and 20 minutes long in instruction time. All of NYTrafficSchool.com's New York Defensive Driving courses meet this requirement.