Internet Defensive Driving In Rotterdam
Get all you need in Rotterdam to meet your defensive driving requirement and earn your point reduction eligibility and insurance discount privileges.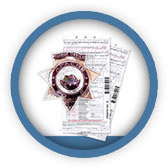 Online Rotterdam Defensive Driving
Completion of this New York DMV approved I-PIRP Defensive Driving program provides a 3-year, 10% reduction off of your auto insurance premiums. The whole program is available completely on the web. You can go at your own pace and there is NO CLASSROOM ATTENDANCE REQUIRED. This program also allows you to reduce up to 4 points on your operator's record. In addition, there are NEVER ANY HIDDEN FEES with our course. Your course fee covers the program, your Completion Certificate and the electronic reporting of your successful completion of the program to the New York DMV. So what are you waiting for, get it all when you get started today!
Finish The Course At Your Pace
Our Point and Insurance Reduction Program is designed to make your life easy! You can sign-in and sign out as you choose, allowing you to take the course at your own speed. Just remember that the Rotterdam Defensive Driving laws require you to complete your course within a 30 day time frame.
Our Defensive Driving Promise
Our Rotterdam Defensive Driving programs are developed to help you meet all of your New York DMV needs. Whether you are looking to reduce points on your driving record or to keep your insurance costs from getting more expensive, NYTrafficSchool.com is committed to you!

Internet Point And Insurance Reduction Program Online
When you pass an I-PIRP program, you get the same full benefits of doing a classroom PIRP program. Drivers can reduce their driver violation point total by a maximum of 4 points, and they can save 10 percent on their car liability and collision insurance premiums.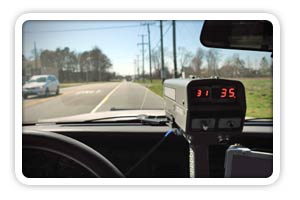 Rotterdam Defensive Driving Payment Options
Whether you prefer to make payment for your program with a credit card online, over the phone, or by mailing it in - we've got you covered! We accept MasterCard, American Express, Visa, and Discover.
We Are Happy To Help You Out
NYTrafficSchool.com is committed to providing you more than just an outstanding defensive driving course. We also pay special attention to the needs of our students as they complete the course, from beginning to end. Talk to our live support in Rotterdam and they will be happy to assist!
How Much Do You Charge For Your Program?
Our all inclusive price for your Rotterdam Defensive Driving program is only $24.95! This course price covers everything necessitated by the NYSDMV to get your insurance rates discount and have points reduced from your record. There are no hidden costs. If you find a cheaper price elsewhere, you can expect hidden costs for your Completion Documentation handling and processing that will increase your program price.